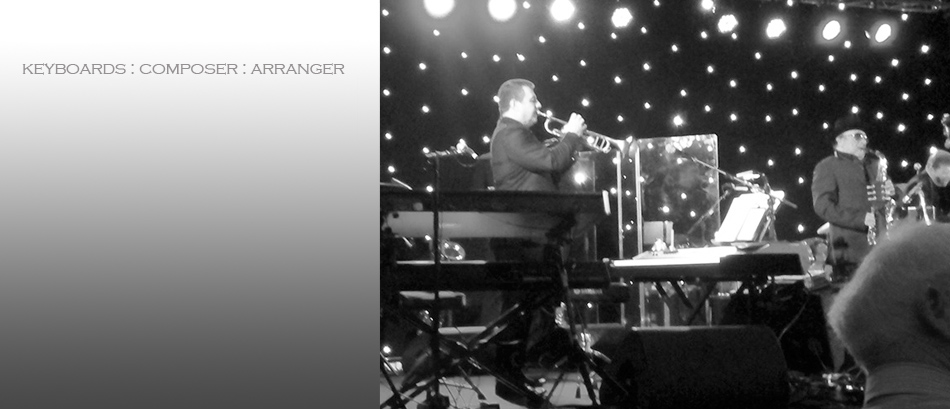 Paul learnt his trumpet craft through the educational brass band system in the North East, initially learning B flat Cornet. Starting at the age of eleven, one year after starting piano studies, Paul was given an old cornet to practice on by the educational authorities. After progressing from beginners band to junior band, he was then invited to join the senior band as part of the 1st cornet section, one of the advantages being you were given a brand new Boosey & Hawkes Imperial cornet to use as long as you were with the band- quite a horn to be given for free in those days!
Around the age of 13, Paul joined the stage band, his father buying a second hand full size B flat trumpet for him from a friend that was no longer playing the horn. Paul continued to play cornet in the brass band. The stage band, however, was where Paul's heart lay, playing big band arrangements by Count Basie, Woody Herman, Glenn Miller, Ted Heath, Stan Kenton and other big band greats. Paul was in his element, and soon discovered he had a flair for jazz soloing on the trumpet. His teachers hearing this, gave him most of the improvisational solos.
At the age of 19, Paul was offered the job as 2nd trumpet with the Don Smith band, resident at the Mayfair night club in Newcastle. At 20, Paul was offered the lead trumpet job on the QE2 cruise liner with Don Smith, which he accepted, sailing regularly to New York on the Transatlantic crossings as well as Mediterranean trips. When Paul returned to the UK, he was back on? keyboards full time, and the trumpet took a back seat for a while, until the late 80's, when Paul was playing horn on his own compositions &recordings, which resulted in his first publishing deal with Warner Chappell and ultimately moving to London to live.
On his arrival in London, Paul found himself from time to time required to double on keyboards and trumpet on recording sessions, as well as being? booked for trumpet only, mainly for Andre Jaquemin and the Monty Python Team at Prominent Studios.
Whilst recording the Tony Hadley album 'Passing Strangers', which Paul was Musical Director and pianist, it was decided that he should play a trumpet solo on the track 'I Wanna be Around'. The horn players in the band were gob-smacked. The results speak for themselves.
Currently, Paul 'doubles' on Trumpet & Flugel Horn for Van Morrison, as well as playing keyboards.
---
---
---